Suncoast Safety Council: Over Fifty Years of Service
Suncoast Safety Council has provided a diverse range of safety courses throughout its five decades of committed nonprofit service. Starting as the area's first Defensive Driving Course provider in 1968, SSC continued to expand its offerings to meet community needs. Today, SSC provides driver's education and training, traffic safety courses, and is Pinellas County's licensed DUI Program.

We continue to be guided by our mission to support healthier, safer, and more sustainable communities. Suncoast Safety Council serves as a credible, reliable, and comprehensive resource for information, education, and awareness in all aspects of safe driving.


---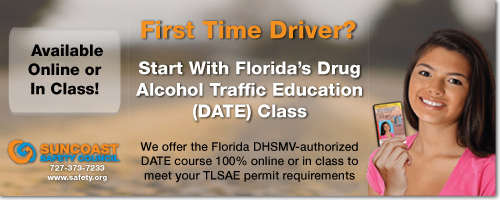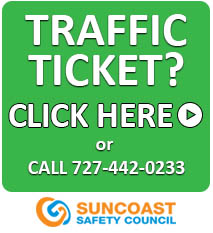 Suncoast Safety Tips
Listen Up
Noise-induced hearing loss is one of the most common occupational diseases. Always wear your recommended equipment to prevent hearing loss (canal caps, earplugs or earmuffs), which may vary depending on the noise level and work environment. If you are uncertain, ask. If you have to shout over noise to be heard on or off the job, that noise could be damaging your hearing.