Dangers of Driving Under the Influence
The Story Behind the Crashed Car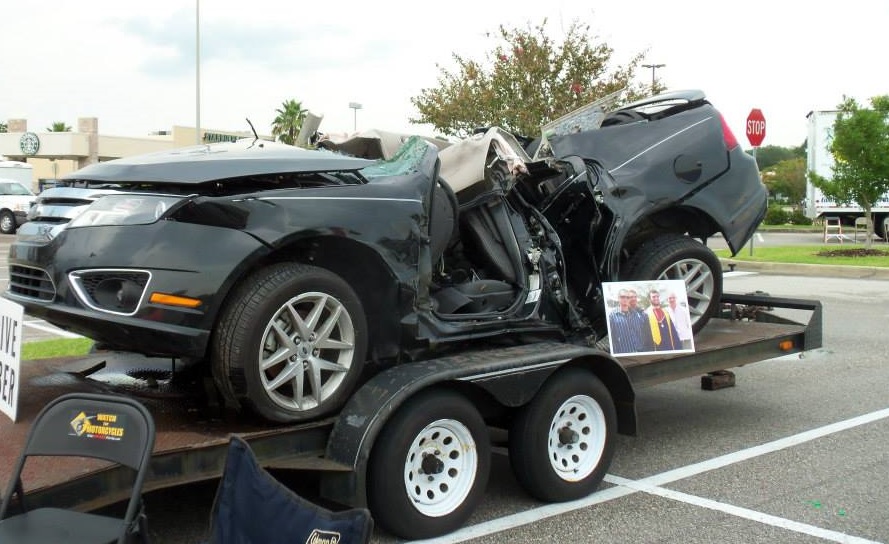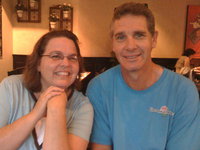 Amy & Roy
In 1989, Amy Voelker married Elroy "Roy" McConnell. Roy McConnell (51) was a CPA, founder of iCFO, a triathlete, active in his church, and most importantly a family man. Together Roy and Amy raised three incredible sons: Elroy "Roy" McConnell III, Nathan McConnell, and Kelly McConnell.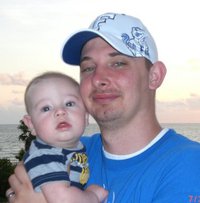 Roy III & Elroy IV
Roy McConnell III (28) lived in Pineville, LA and was married to Sandie McConnell for 3 years. Together they had a 4-month-old son, Elroy McConnell IV. Roy III was a Sales Manager Trainee at JCPenny in New Orleans.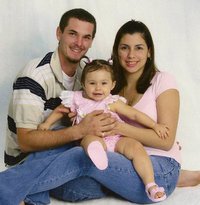 Nathan, Anais & Kayla Sophia
Nathan McConnell (24) lived in Orlando, FL and was married to Anais McConnell for 4 years. Together they had a 2-year-old daughter, Kayla Sophia. Nathan graduated from the FEAT program for electricians and was studying to obtain his journeyman's license.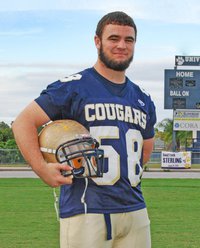 Kelly
Kelly McConnell (19) was a sophomore at the University of Miami, where he was majoring in Accounting. Kelly enjoyed football and was a member of the University of Miami's Rugby Club.
After a year of having an "empty nest," Amy and Roy decided to hold a family reunion on Redington Beach. They chose to have the reunion on the last week of July in 2010 for several celebratory reasons. Nathan and his wife Anais would be celebrating their 4th wedding anniversary, Kelly would be celebrating his 19th birthday and it would also be the first time the brothers met their new nephew, Roy IV.
On the night of July 31, in honor of Kelly's birthday, Roy and his three sons went to BayWalk Movie Theatre in downtown St. Petersburg to catch a late movie. On their way back to the beach rental, at approximately 12:46 a.m. on August, 1 2010, they were struck by a car that ran a red light, traveling over 80 mph as they passed through the intersection of 22nd Ave. and 9th St., N. The impact drove Roy's new Ford Fusion into a concrete light pole. All four McConnell men were killed instantly.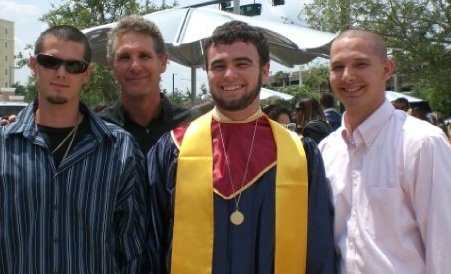 The McConnell Men
In the blink of an eye, Amy Voelker lost her husband and all three of her children. Nathan and Roy's young children are now fatherless. Their wives, Sandie and Anais, became widows before they turned 25. Kelly will never be able to graduate from college.
The 20-year-old drunk driver, with a BAC of .154 and impaired by marijuana, also severely injured his cousin who was a passenger in the vehicle. His selfish decision to drink and drive resulted in a 44-year prison sentence and a lifetime of regret.
About Suncoast Safety Council and Our Work
Suncoast Safety Council is dedicated to the education and prevention of driving under the influence. We provide community outreach and support to bring awareness to this serious cause. Our crashed car is available for display at community events, high schools and other similar events as an effective awareness tool.
Should you need support at your next event to raise awareness surrounding the dangers of driving under the influence, please contact us at marketing@safety.org